Our mission is to help small business owners, entrepreneurs and real estate investors build a credit identity for their businesses and gain access to the funding they need without putting their personal credit at risk.
We accomplish this with our proprietary step-by-step business credit building system and funding programs designed from the practical, real-world needs we see every day among small businesses.
Our business credit building system is an online platform that guides you through completing all necessary requirements to ensure your business is 'credit ready'. This is the foundation to establishing a credit identity for the business.
Inside the platform you'll gain access to our highly researched network of vendors, suppliers, retailers, fleet cards, business credit cards and funding sources that report to the major business credit reporting agencies.
We are dedicated to helping you build business credit and access loans, lines of credit and other funding vehicles through our extensive network of banks, credit unions, lenders and investors we've established relationships with over our 22+ years' experience in the industry.
Rather than using a cookie-cutter approach to business credit building; we take a customized approach as we believe every business is unique with different needs, funding goals, and credit demands.
Our mission has never changed: We'll help you build a creditworthy business and obtain the funding you need without having to put your personal credit or personal assets at risk.
About Marco Carbajo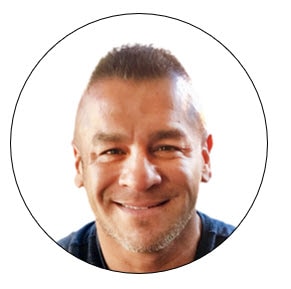 Marco is founder of BusinessCreditBlogger.com and the Business Credit Insiders Circle. Marco Carbajo is a business credit and business funding expert with over 22+ years' experience in the business credit and business funding industry. He is a business credit blogger for Dun and Bradstreet, SBA.gov, Business.com, About.com and AllBusiness.com.
His articles and blog; Business Credit Blogger.com, have been featured in FOX Small Business, American Express Small Business, PNC, Business Week, The Washington Post, The New York Times, The San Francisco Tribune, Alltop, and Entrepreneur Connect.
Business Credit Blogger started as a simple one-man blog in 2005. Today, Business Credit Blogger powers a national step-by-step Business Credit Building System (The Business Credit Insiders Circle) and funding engine serving over 52,000 small business owners, entrepreneurs, finance professionals, real estate investors, and non-profit organizations.
His vision is to empower small business owners with the much-needed support, training, information, tools, and resources necessary to build business credit separate from personal credit plus have access to the necessary funding sources to grow, operate, or invest in their businesses.
Marco says "Small Business is what drives our economy and they are the lifeblood of the American Dream."
By building a creditworthy business, you get to leverage the power of your company, build a business credit asset, and protect your personal credit at the same time.